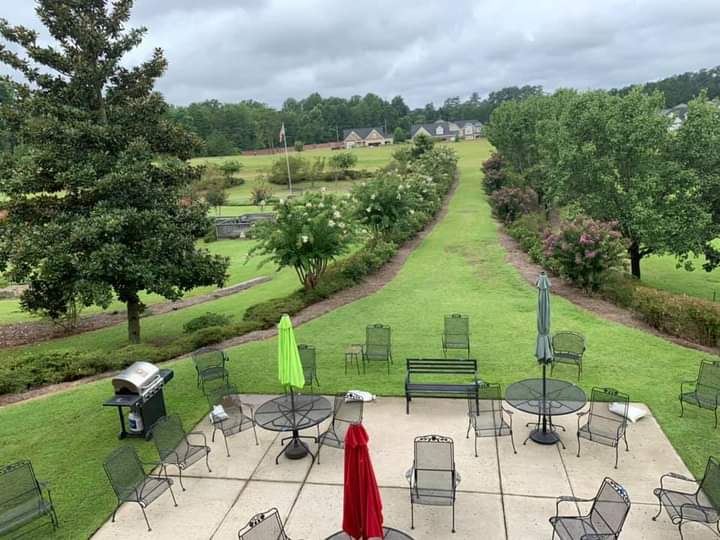 12 Aug

Four Top Trends In Independent Living In Fayetteville, NC

Four Top Trends In Independent Living In Fayetteville, NC

When looking for a place to retire, a number of options are available for senior living in North Carolina. But what's most important to those in search of independent living in Fayetteville, NC? Four trends have emerged that are attractive to today's baby boomers.

A Maintenance-Free Lifestyle
One of the most sought-after amenities for senior living in North Carolina is a maintenance-free lifestyle. What does that entail? No yard work. No exterior upkeep. No time spent taking care of a big house with space you don't use. Instead, seniors are expressing their preference for "right-sized" independent senior living apartments like those available at The Carolina Highlands. This community offers residents freedom from the hassles of home ownership with complete home maintenance—inside and out. And with all the time saved on chores, you'll be able to try new things and meet new people in the same stage of life.

An Activity-Rich Environment
According to the National Counsel For Aging, active independence is a key deciding factor for retirees searching for senior living in North Carolina. The organization defines active independence as help that's there when you need it but never restricts your freedom. Adults over 65 who are healthy and energetic want to maintain their lifestyle even if they choose to move to independent senior living apartments. At the same time, they appreciate the support systems and array of amenities at a retirement community. Residents at The Carolina Highlands have easy access to dozens of services and resources allowing them to focus on their social and emotional…as well as physical…well-being.

Not only does The Carolina Highlands offer a wide range of activities and programs to keep you engaged, it has a top-notch Wellness Center where you can work on your body and mind. The wellness Center features cardio equipment, treadmills, recumbent bikes, strength training equipment, and more. There's something for every interest and ability level.

Flexible Rental Opportunities
It's not uncommon for senior living in North Carolina to require exorbitant down payments or entrance fees. But a high cost of move-in can limit someone's ability to afford the maintenance-free lifestyle they seek. At a rental community such as The Carolina Highlands; however, a lower cost of entry means you won't have to tie up your wealth or your family's personal assets for the privilege of moving in. Plus, flexible lease options let you choose the right size home for your situation. The community's variety of independent senior living apartments range from 750 to more than 2,000 square feet and have one to three bedrooms and one or two baths.

Exceptional Customer Service
With such a wide variety of options available for senior living in North Carolina, today's baby boomers are becoming more demanding. They expect a higher standard of experience…from a homelike ambiance and portfolio of independent senior living apartments to suit their needs to life enrichment opportunities and a vibrant and friendly environment. At The Carolina Highlands, residents can enjoy wine and cheese happy hours, gourmet dining, scheduled chauffeured transportation, secure walking trails, beautiful gardens, and even concierge services. Most importantly, the team's distinctively southern charm radiates in everything they do.

The Carolina Highlands
Located within the Village Green neighborhood of Fayetteville, The Carolina Highlands is close to doctors' offices, medical services and Cape Fear Valley Regional Hospital. It offers independent senior living apartments and a maintenance-free lifestyle in a protected, gated community. Enhance your life with senior living in North Carolina.